CTEK CS FREE is the world's first truly portable battery charger and maintainer with Adaptive Boost technology.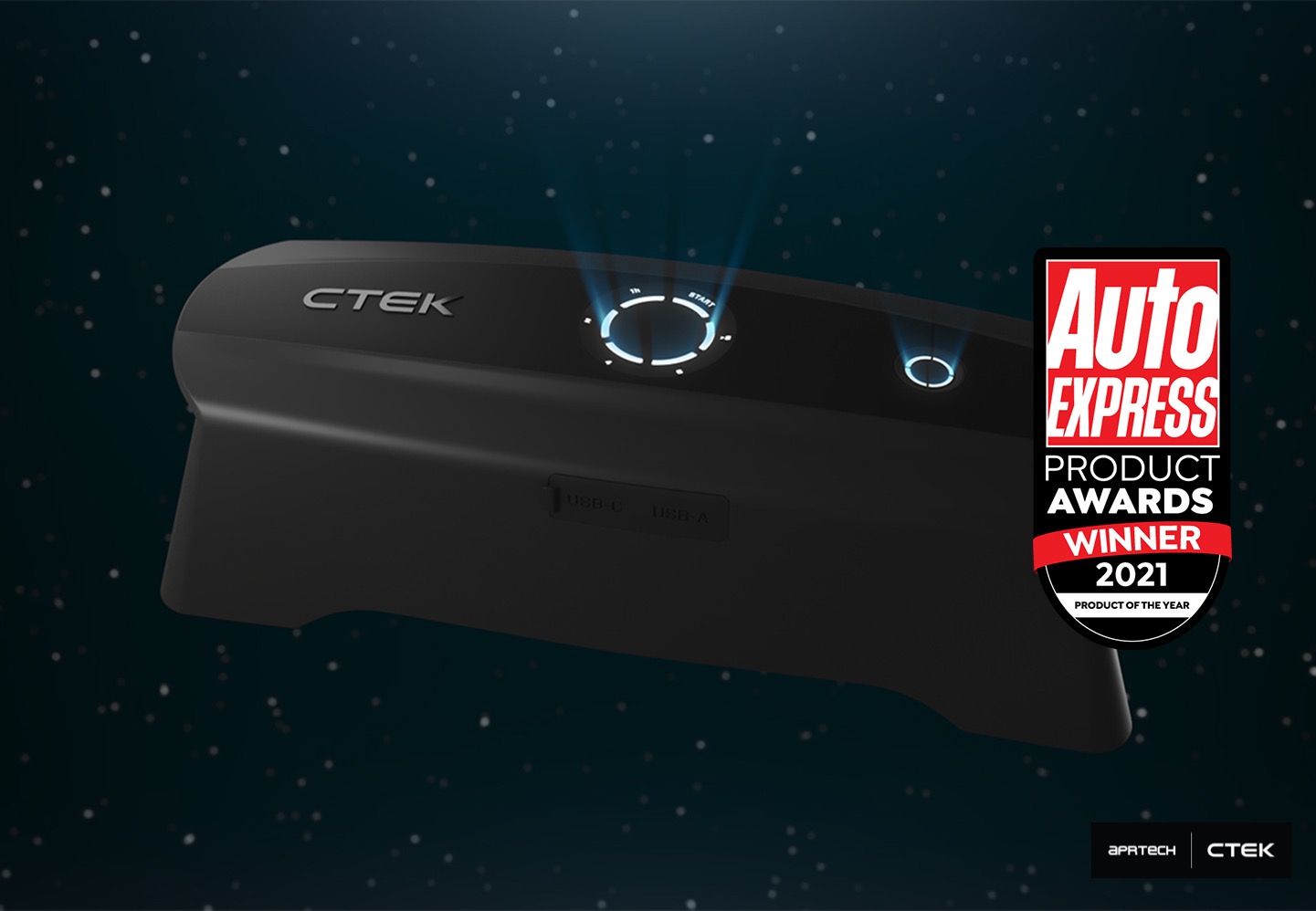 You can charge and maintain any 12V lead acid or lithium vehicle battery anywhere without being connected to a power outlet.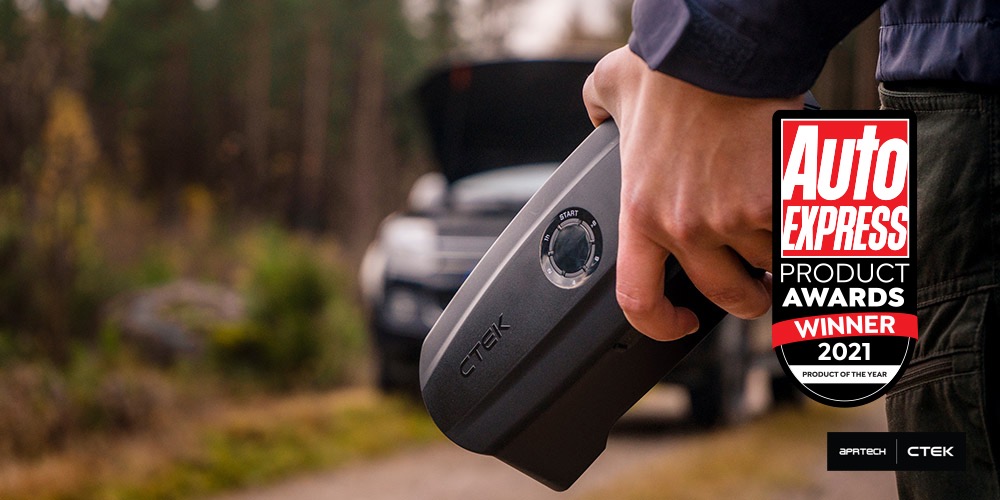 And if your battery's flat, CS FREE's revolutionary Adaptive Boost technology will get you going within 15 minutes.

PORTABLE CHARGING WHEREVER YOU GO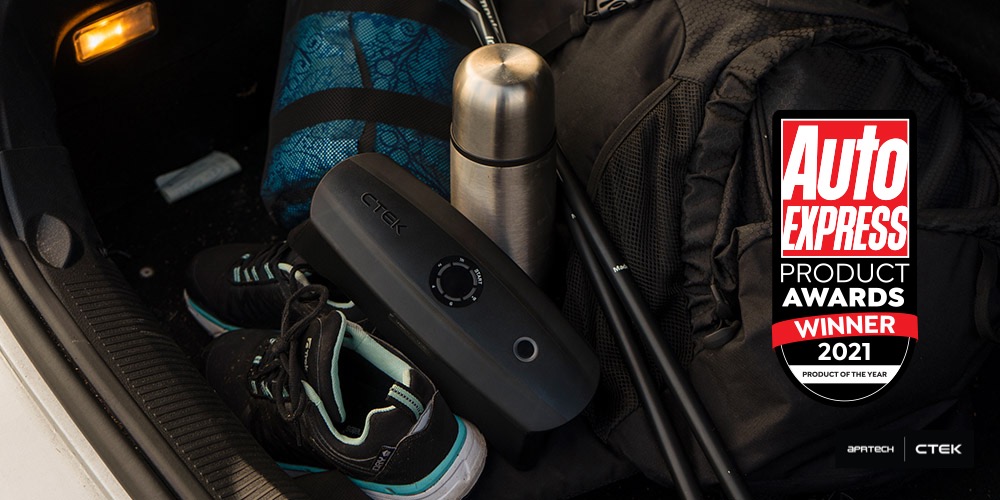 Just charge up CS FREE's internal battery and keep it with you wherever you go, and it'll stay fully charged for up to a year.

CS FREE features our revolutionary Adaptive Boost technology to quickly get you going from a flat battery.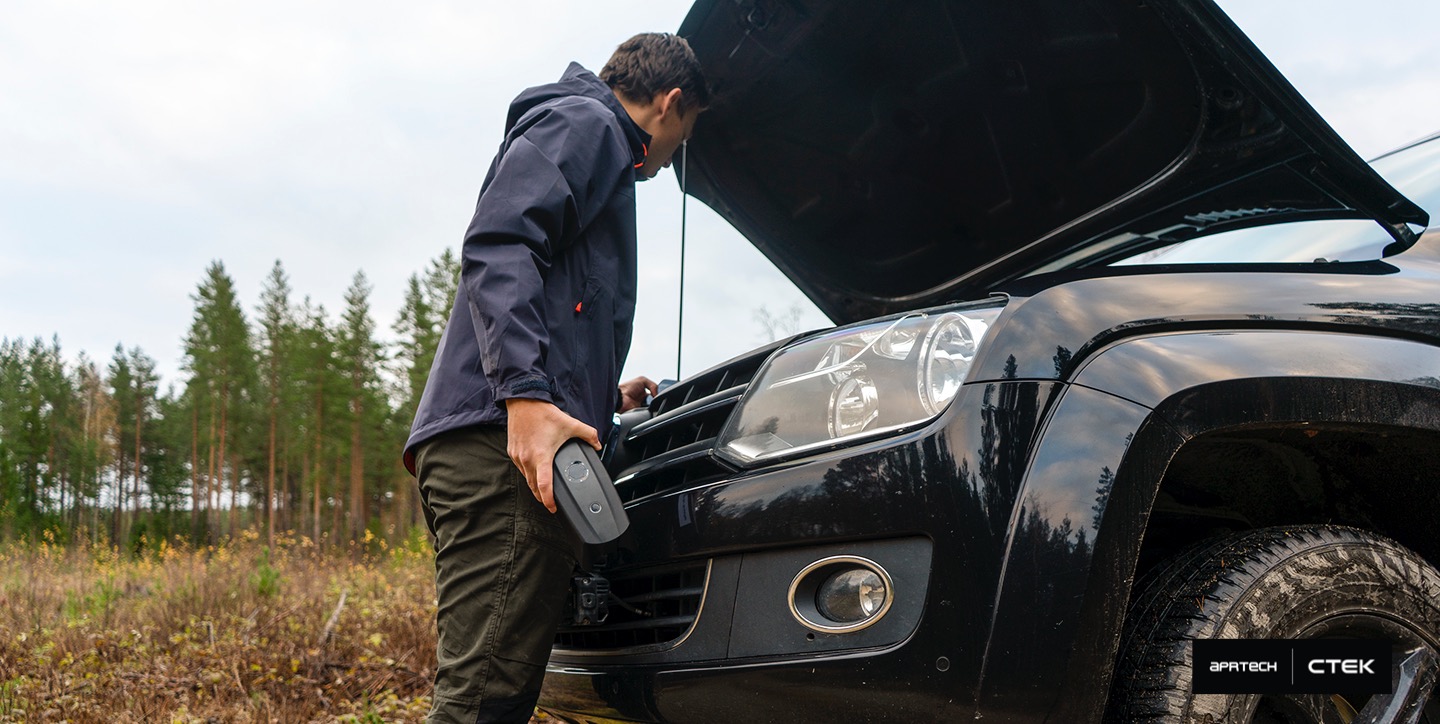 CS FREE automatically analyses the state of your battery and adjusts to the battery's voltage level. It then works out the safest and quickest way to give your battery the power it needs to start your vehicle within 15 minutes.
CS FREE works anywhere and can even be powered by solar or a 12V battery for longer term maintenance charging.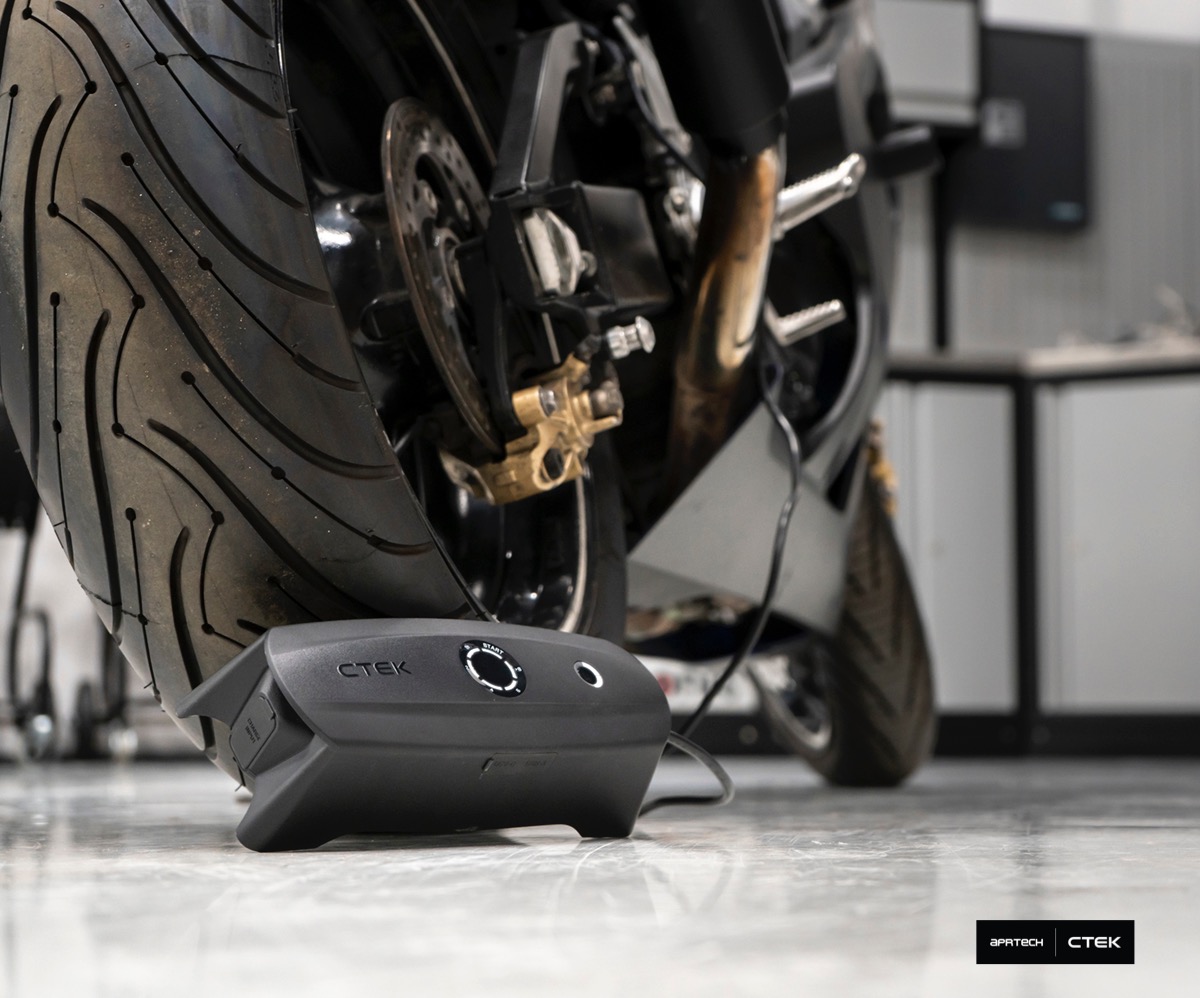 • Portable charging and maintaining you can take anywhere without being tied to a power outlet

• Internal battery lasts up to a year when fully charged

• Adaptive Boost, to safely get you going from a flat battery within 15 minutes

• No modes to select – just turn it on, connect and the CS FREE will do the rest

• Countdown function shows you how long there is left before your battery is fully charged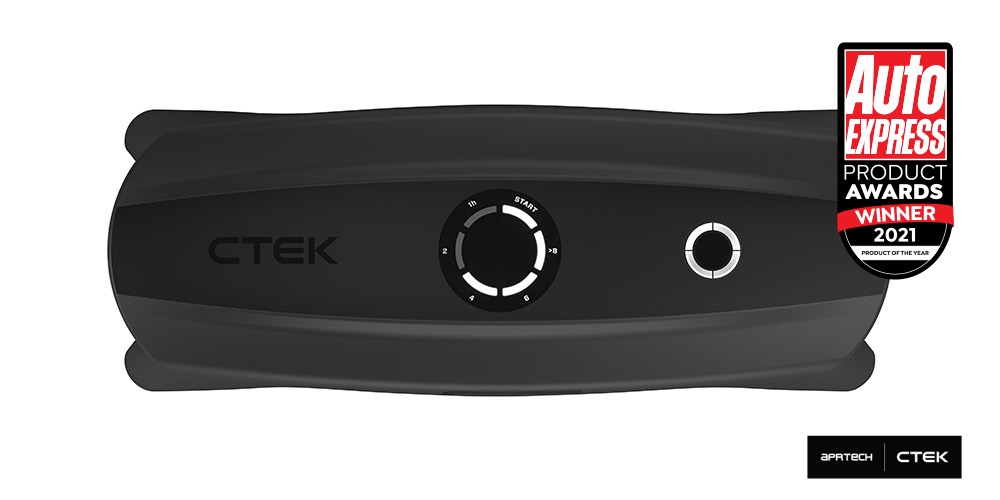 • USB-C and USB-A outputs for charging tech like laptops, smartphones and tablets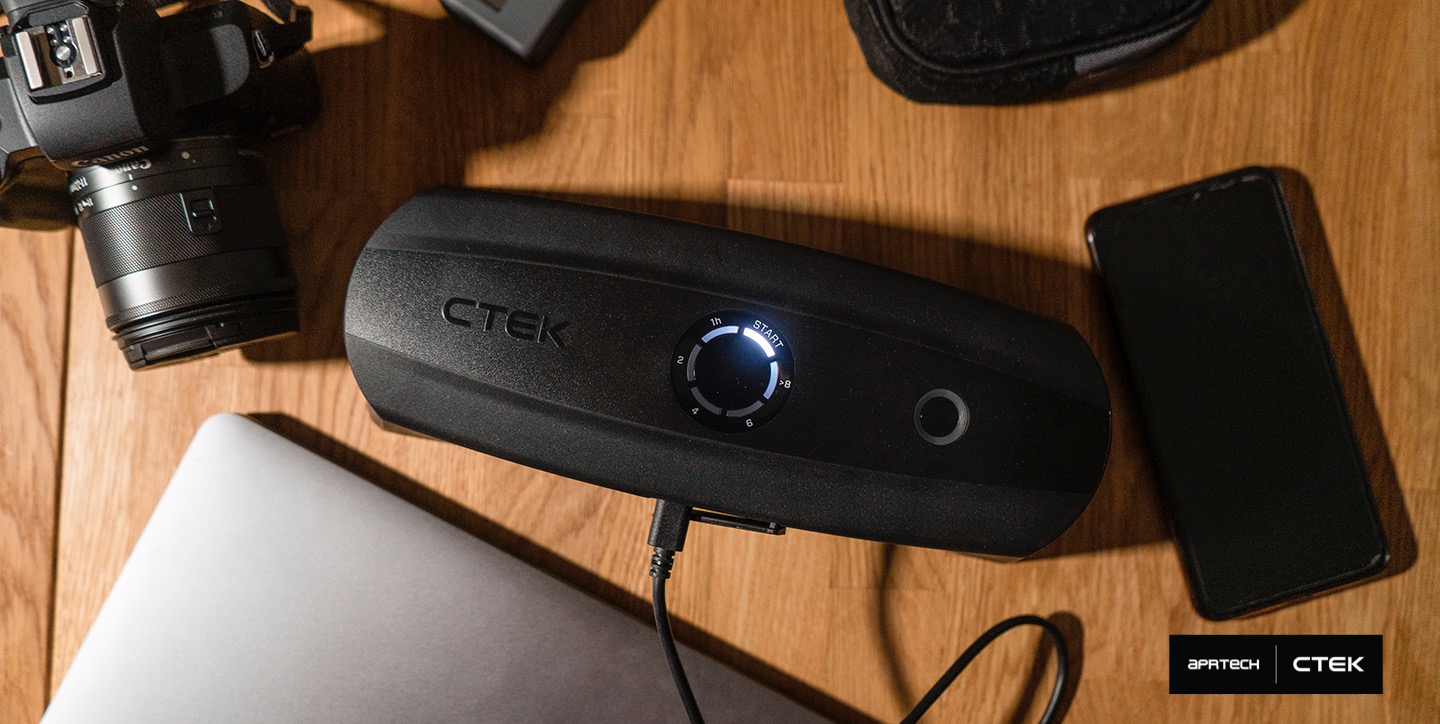 • New ergonomic design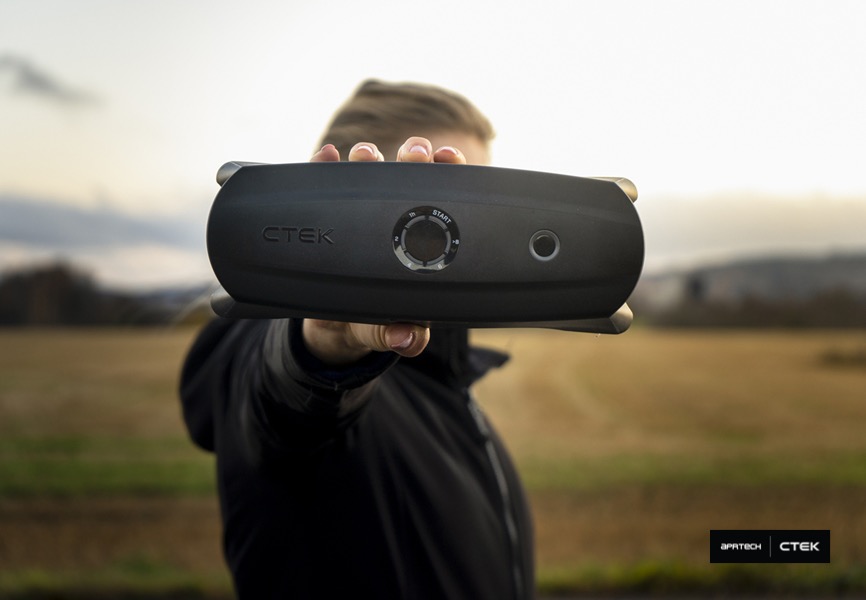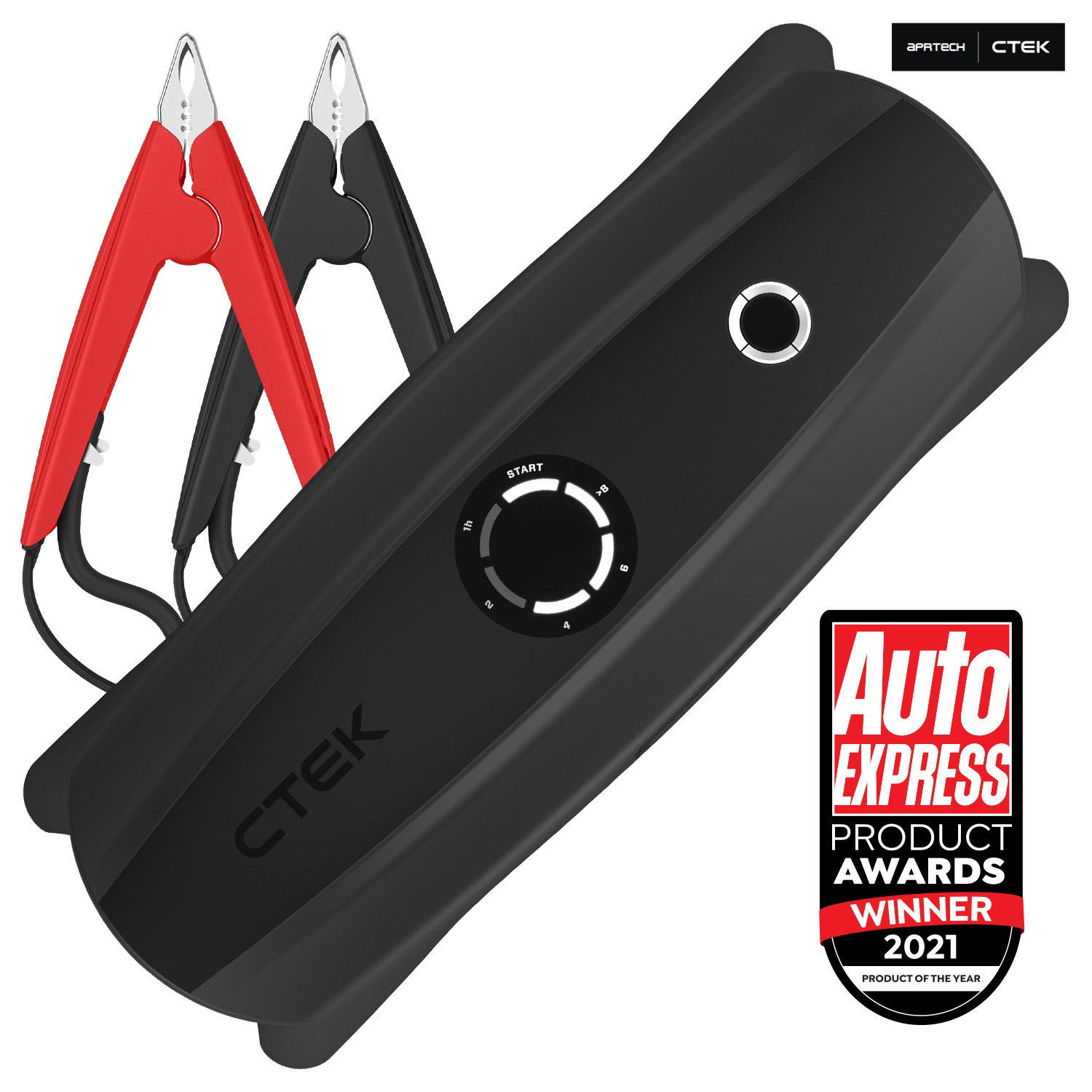 Included 60W Power Adapter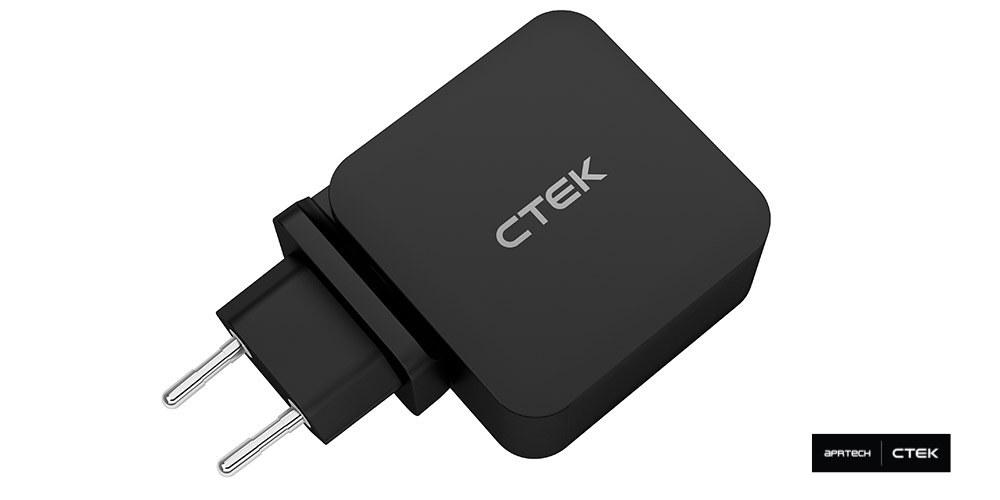 Included 60W 1m. USB-C Charging Cable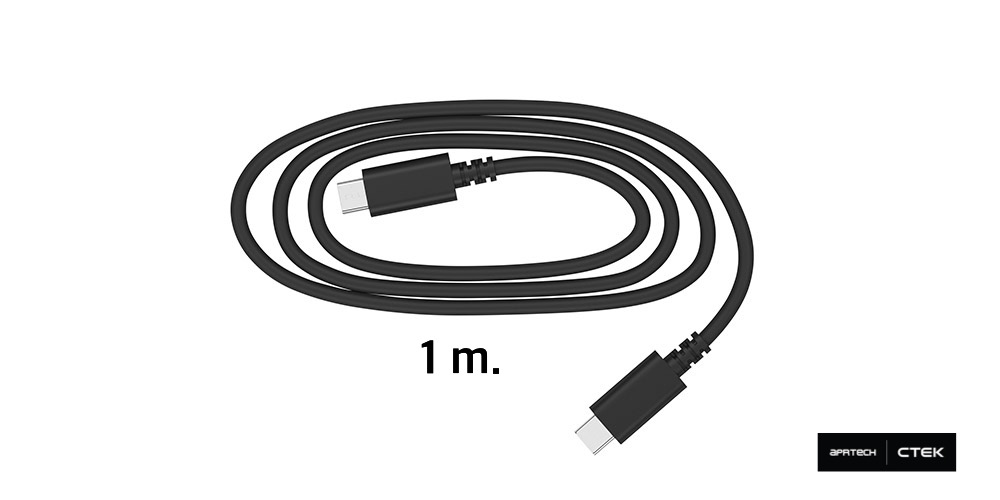 Included 2m. Detachable Battery Charging Cable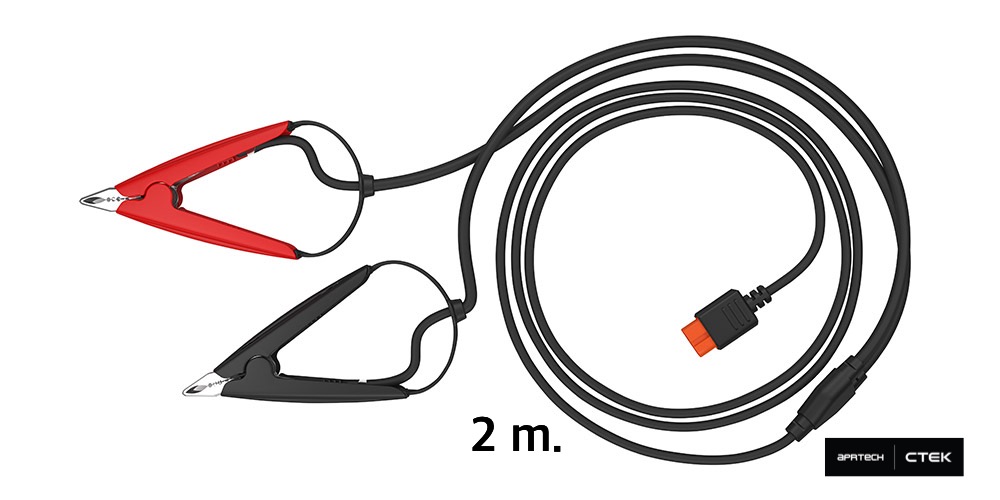 Remarks
CTEK CS FREE is a battery charger, not a jump starter.
Battery voltage must be over 3V to activate CTEK CS FREE; otherwise, it will not charge.
If your battery is under 3V, most likely your battery is totally dead and has to be replaced.
Weight 1.4 kg.
Dimensions (L x W x H) 248 x 98 x 78 mm
Ambient operating temperature -20 ˚C to +50 ˚C (- 4 °F to +122 °F)
Ambient storage temperature -20 °C to +45 °C (-4 °F to +113 °F)
Battery capacity 10-130 Ah
Battery capacity CEC-400 10-130 Ah
Battery chemistry Lead acid; Lithium-ion
Battery types 12 V:; WET; MF; Ca/Ca; AGM; EFB; GEL; LiFePO₄
Battery voltage 12 V
Charging category AC charging; DC charging
Cooling Natural convection
Degree of protection IP54
Detachable charging cable length (ouput) สายชาร์จแบตเตอรี่ยาว 2 m, สายปลั๊กไฟ USB-C ยาว 1 เมตร
Dimensions (L x W x H) 248 x 98 x 78 mm
Enclosure material Plastic
Frequency 50-60 Hz
Input USB-C, 5 VDC – 25 VDC, 3 ADC/60 W max
Internal battery capacity 66 Wh
Internal battery cell chemistry Polymer Lithium-Ion
Internal battery cell type Pouch Cell
Internal battery charge temperature 0˚C to +45˚C (32˚F to 113˚F)
Internal battery discharge temperature -20 ˚C to +50 ˚C (- 4 °F to +122 °F)
Internal battery life span 300 cycles, 80%
Internal battery shelf life 1 year
Internal battery weight 0.5 kg
Mains adapter cable length 1 m
Mains adapter cable type USB-C
Mains adapter input 100 VAC – 240 VAC, 50 Hz – 60 Hz, 60 W max
Mains adapter output USB-C, 5 VDC – 20 VDC, 3 ADC, 60 W max
Net weight (unit with cables) 1.4 kg
Output 12 V, 20 A/240 W max
Rated voltage (Input) 100 VAC – 240 VAC
Start voltage 3.0 V
USB
USB-C input
USB-A Output 5 VDC, 2.4 ADC/12 W max
USB-C Output 5 VDC, 9 VDC, 12 VDC, 15 VDC, 20 VDC, 3 ADC/60 W max
User interface LED symbols
Warranty 2 years
Limited Warranty
CTEK issues a limited warranty to the original purchaser of the product. Depending on the product, the limited warranty period will vary. The limited warranty is not transferable. The warranty applies to manufacturing faults and material defects. The warranty is void if the product has been handled carelessly or repaired by anyone other than CTEK or its authorized representatives. CTEK makes no warranty other than this limited warranty and is not liable for any other costs other than those mentioned above, i.e. no consequential damages. Moreover, CTEK is not obligated to any other warranty other than this warranty.